"SPOTIFY BETA UPLOAD SHUTDOWN"
The
BETA
Program
that allowed Indie artist's to upload their own music to
Spotify Streaming Service
was shutdown by Spotify.
The
Beta Tool
was introduced first in
September 2018
opening up an easy pathway for the artist's in the
United States
to add
new tracks
and their accompanying
Metadata
such as samples, etc. with just a few clicks.
But, as per
announcement
made by Spotify, artist's have been given until the end of the month to transition to another distributor. Although, in an announcement the company said the artist's will be paid for the streams on their uploaded content throughout July 2019.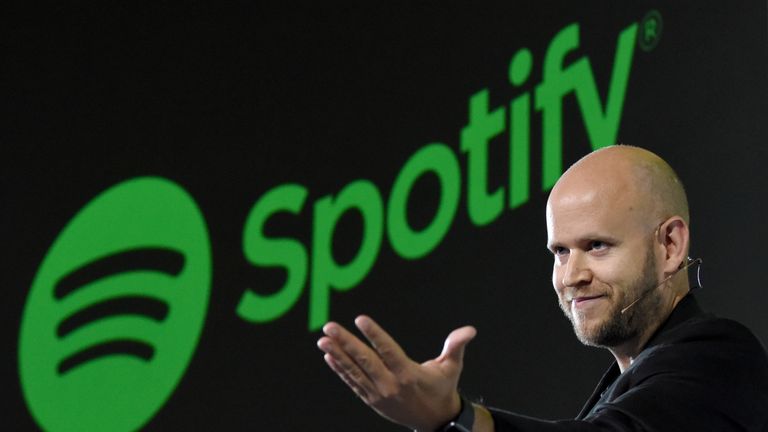 Source- Daniel Ek, CEO of Swedish music streaming service Spotify,
In the announcement the company said
"The shutdown focuses all it's energies on a development of tools and feature's that makes Spotify a unique platform."
Tools like Playlist submission or upgrades to Spotify for artist's dashboard which the company claims created
300,000 new artist's.
Meanwhile,
the music distribution is said to be best handled by the partner's involved is also the belief of Spotify as they asserted during their announcement of the
Beta Program
shutdown and hence the
One Month transition period
was offered.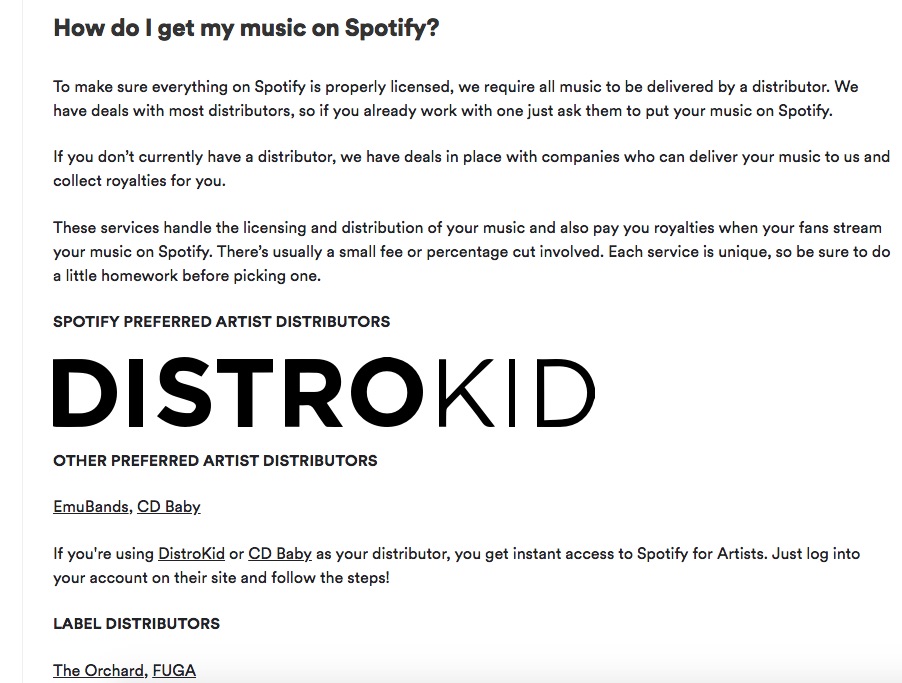 Source- Digital Music New's, above is Distrokid, Spotify rattles off two other 'Other Preferred Artist Distributors': EmuBands and CD Baby. Under 'Label Distributors,' another two names .
Another possible complication in the Spotify announcement was an additional announcement of investment in distribution service,
DistroKid
which supports cross platform uploads to Spotify as well as
iTunes, Amazon Music, Apple Music, Pandora, Google Play Music, Tiddle, iHeart Radio, Youtube, Youtube Music, Deisel,
just to name a few.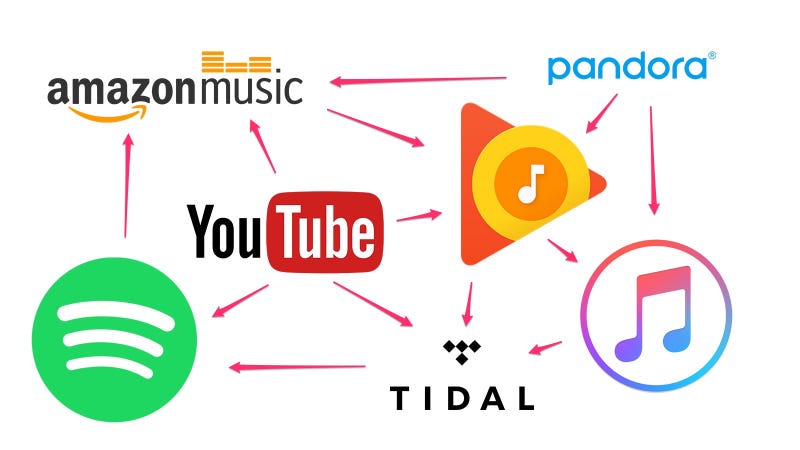 At the time of the deal Spotify had said it plans to integrate it's Beta Program for artist's with a dashboard integrated with DistroKid but, the company did not anticipate the overlap and reddundancy that it would cause on it's ownand since the integration was scrapped it is safe to assume that all the cross platform distributor's did not agree upon a specific point.
Spotify is now helping it's artist's
to participate in Beta Programs of other distributor's which include
CD Baby, EMUBands
and it's own preffered distributing partner DistroKid.
The announced date for the Beta Tool
shutdown is July 30th 2019,
invites are no longer being offered and only the artist's already registered can continue to stream throughout
July 2019.
The company has asserted that the final payment to all it's artist's will take place on or before
August 28th 2019.
Source- Spotify